Who we are?
We are affiliated to globally renowned LAMBDA ALPHA INTERNATIONAL (LAI). An honorary society in land economics spread across 27 chapters with more than 2800 members across north America, Canada, Europe, UK and south east Asia with a galaxy of economists, urban planners researchers/Historians Financial advisers , Valuers and Arbitrators, Policy reformers
What do we do?
Constitute sessions to share global expertise with proven case studies to develop Make In India a clarion call given by India's Prime Minister
News
LAND – USE GLOBAL CONFERENCE 2017
Make in India – Drivers for Sustainable Urbanisation, Land Economics, Infrastructure Development and Finance
@

HOTEL TRIDENT, NARIMAN POINT, MUMBAI (INDIA) I MARCH 11, 12, 13 – 2017
Visit of Past President Mr Leslie Pollock to Pune / Mumbai, India from 9th to 14 Sept. 2016
Induction ceremony at the Royal Bombay Yatch Club on the 17th of February 2016 in the presence of LAI past president Mr Leslie Pollock.
Charette on "Resource based microplanning of Sindhudurg and Chandrapur "on 18th of February 2016 at the Sahyadri State Guest House.
Upcoming Events
River Basin Summit 2018″ in 2018 in Pune.
Latest Events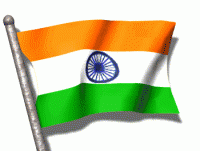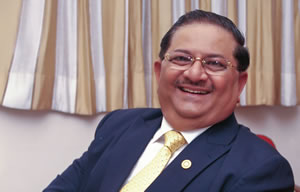 Anilkumar Hatkar
Founder President, AUM Chapter,
Assistant Vice President, Asia-Pacific, LAI
Chairman & Managing Director, ARCAIDS
Architects, Planners, Project Management Consultants&Surveyors
+91-7875555800
From the Desk of President
2018 has begun with a lot of positive hopes and promises but Water Conservation and its purity have always been an alarming cause of concern due to flawed models of governance and careless individual life-styles having a HARMFUL impact on Water. The River is our most visible source of Water. Our "RIVER BASIN SUMMIT 2018" therefore dedicates itself to brainstorm over 'OUR RELATIONSHIP WITH WATER' by studying and discussing existing and ongoing River Basin Reforms.
Civilization began on the banks of rivers and will come to an eco-cultural maturity on the ridges of the mountains from where the water flows down to form the rivers. The ridges outline the river basin which contains the population which has to be reformed into an improving relationship of understanding, involvement and saturation-team responsibility. The four pillars of the river-basin population, to be reformed through this Water-Literacy, are:
NGO/CSO (Community Service Organization) with global/universal vision
Industry-CSR for empowering pilot-projects to validate emergent river basin healing strategies
The PEOPLE to undergo the river-basin-reform of individual and family life-style on a saturation scale
Government which can invest major legislations, resources & the expertise of replicability on a giant scale
These THREE IMPERATIVES of the water-literacy reform are central to the cultural transformation of mankind from 'river bank improvement based limited-paradigms' to new millennial 'ridge-to-bank based river basin paradigms':
Know your river, serve your river – (to be TRAINED into every family in the river basin)
Dissolved Oxygen Level of the river water must be restored to DO=8 ppm (eight parts per million). This must be the OVER-RIDING PRIORITY of ALL our serve-our-river nadi-seva projects. Expensive bank-beautification serves human beings and not the river and neither aims for nor achieves this infinitely important (8 = ∞) international life-standard of river water DO=8 ppm.
Rivers serving humanity will destroy rivers. Humanity serving rivers will save humanity.
In bringing forth the above interrelated subjects in robust discussion in a public forum AUM LAI will use the opportunity of this River Basin Summit to commit itself deeper to the cause of global issues related to water and land use and help in keeping track of the cutting edge innovations being explored on the field – to encourage and to help facilitate their much needed pioneering efforts